As COVID-19 recovery continues, luxury homeowners embrace warm minimalism and calming design. This trend is prevalent for home entranceways, and it offers a welcome respite from the stresses of daily life.
Decorative accent walls featuring curved designs are another popular luxury home trend. Curves offer a natural feel, often more soothing than straight lines and angles.
Aesthetic Look
For years, clean lines and minimalist tones have dominated the luxury look. This year, however, homeowners are using bold splashes of color to add dimension to their spaces. Colors create rich, refreshing hues that feel earthy and luxurious.
Hallways also incorporate large windows or skylights to flood the space with natural light and add a touch of luxury. This trend allows homeowners to showcase their style while ensuring their home is bright and energy efficient.
Wellness spaces are a popular feature in luxury homes at Forest Ridge. These spaces allow luxury buyers to focus on their physical and mental health. In addition, many of the latest luxury homes incorporate multi-generational living to accommodate extended family and live-in staff. These homes have guest suites and private entrances with separate kitchens and living areas to ensure privacy for everyone.
Dark Marble
Regarding natural stone surfaces, dark marble has been gaining popularity in luxury homes. These stunning stones add a sense of richness, elegance, and royalty to any room. Dark marble tiles are also perfect for creating a striking focal point on a floor or wall. The deep color highlights the intricate patterns of the stone and makes a bold, upscale look.
Affluent buyers are seeking wellness amenities to enhance their physical and emotional well-being. They want their homes equipped with home gyms, meditation spaces, and more.
Another trend that's trickled down from TikTok fashion is quiet luxury, which focuses on effortless elegance and understated luxury. This style can be accomplished using simple design principles and high-quality materials, such as natural wood and marble. Additionally, you can incorporate decorative pieces like string lights and fire pits to elevate your outdoor living space.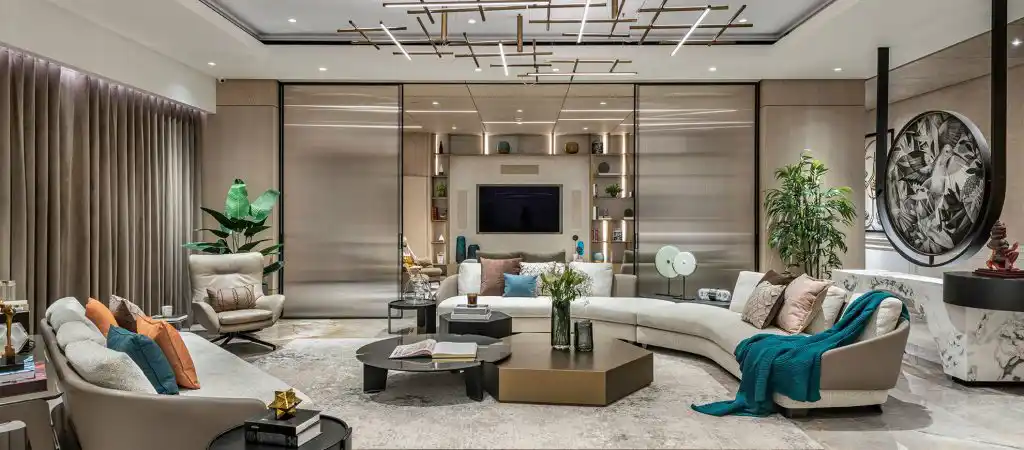 Outdoor Kitchens
Having a fully functional outdoor kitchen is another luxury feature that homeowners are requesting from their home builders. From custom-designed grills and pizza ovens to countertops and storage cabinets, these spaces make it easier to entertain guests or enjoy a quiet night outdoors.
As the pandemic continues to fade into memory, buyers are shifting their priorities to the amenities that elevate a home into the luxury realm. This includes large backyards, which had decreased in popularity before the pandemic.
Art-focused design is also gaining ground as homeowners seek to display their taste in ways that make the space more enjoyable. From graffiti-covered traditional sculptures to functional blown glass, street-inspired art offers a more modern approach to interior design that many luxury homeowners are drawn to. Sustainably sourced materials and green technology continue to be top requests, as buyers want their luxury homes to reflect their values and the planet's well-being.
Home Offices
In a time of increased security and the rise of remote work, luxury homeowners increasingly seek in-home privacy spaces to focus or relax. Home offices have become the second most desirable luxury home feature. With a home office in place, a luxurious outdoor lounge or zen garden is the perfect complement for homeowners looking to work from the comfort of their own homes.
Creating a seamless transition between indoors and outdoors, home designers are incorporating lush greenery into their luxury homes to encourage the practice of biophilia, which connects people with nature and enhances well-being. Living walls, house plants, and moss-covered ceilings are just a few ways designers incorporate nature into luxury homes to create calming and therapeutic spaces.
If you're ready to start your search for a new luxury home or to upgrade your current residence, work with a local real estate professional who understands the nuances of the high-end market. For affluent buyers, the right home is more than just a place to live; it reflects their lifestyle and social standing.